MISSION STATEMENT
My intention is to practice with integrity and mindfulness. Focusing with stillness and attention, I seek to understand the experience of those who come to me.
Using my intuition and perception, together with the intellectual understanding and methodology of homeopathy, I am committed to bringing my clients back to a path of inner peace, increased strength, stability and clarity.
It is my hope that not only will they reach a state of enhanced health in mind and body, but that our journey together will be enriching and surprising. I offer, and share what I love to do, in a spirit of compassion and creativity.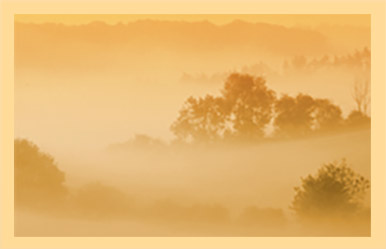 "Sonam's remedies are magical and transformative. Her insight is so deep and the healing is profound."
Diane Goldner
Author of How People Heal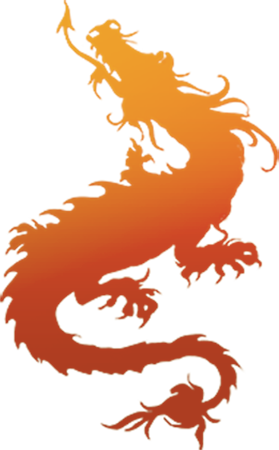 NYC Homeopath
Sonam Kushner CCH, HMC, has spent many years studying with respected homeopathic teachers in the USA, Europe, and India. She is certified as a professional homeopath with the Council for Homeopathic Certification and holds a diploma from the Homeopathic Master Clinician Course. Sonam established her Manhattan homeopathic practice in 1997.
Homeopathic Services in NYC
As a NYC homeopath, Sonam offers homeopathic consultations in person to families in the NYC area and remotely nationwide. She is also available for clinical supervision, guiding homeopathic students as they begin to take their own cases as part of their homeopathic certification process.
Benefits of Homeopathy
"This is our last hope!" In all her years of experience, Sonam has often heard this as a parting remark from a parent as they are leaving after their initial consultation. People decide to try homeopathy for anything from chronic skin eruptions, to more complex, deep-seated conditions that Western medicine has been unable to help them with.
In general, health problems are triggered by an individual's inability to withstand stress, which in turn leads to a specific weakness in their immune system. This is then expressed by "dis-ease". The homeopath's task is to match a person and their condition to an appropriate, individually selected homeopathic remedy. Homeopathic remedies have the ability to spark our innate capacity for healing ourselves. Another great benefit of homeopathic treatment is that it is gentle and does not have any side-effects.
Service Areas
Homeopathy Works NYC is located at 1115 Broadway (16 Madison Sq. West), conveniently near all major transport hubs. Sonam sees clients in person from all five boroughs of NYC – the Bronx, Brooklyn, Manhattan, Queens & Staten Island, and Long Island. Remote services for both east and west coast clients are available via Skype, FaceTime, or Zoom.
What is homeopathy?
Homeopathy is a system of medicine that is based on the principle that "like cures like." Ie: if a substance can cause symptoms in a healthy person, then it can stimulate self-healing of similar symptoms in a sick person. This principle of "the law of similars" was developed into a system of medicine called homeopathy (meaning "similar suffering") by the German physician Samuel Hahnemann in the late 1700s, but the concept dates back to the time of Hippocrates. See the History of Homeopathy.
What is a homeopathic treatment?
Homeopathy treats the whole person on all levels – physical, mental, and emotional – and it treats each person individually. Eg: a homeopath treating a person with a cold does not presume that all colds are alike, but instead asks about the person's unique symptoms, for example, "Did the cold come on after any recent stress, anger, or upsetting event in their lives? Is their nose running or stuffy?" The homeopath chooses a homeopathic medicine that best matches the individual person's symptom picture. This in turn initiates a healing response. See Understanding Homeopathy and How it Works.
What is a homeopathic medicine?
Homeopathic medicine is administered in the form of remedies, which are prepared from natural substances that exist in nature. They are non-toxic and, when properly administered, can be safely used with infants, children, adults, and animals. There are no known or suspected contraindications or drug interactions between homeopathic and conventional medicines. Most homeopathic medicines are available over-the-counter. The correct remedy will address you as a whole, not just on one level. See Remedies and Potencies.
Why consider homeopathy?
Many people come to homeopathy for on-going conditions that they have struggled with for years. These can include states of depression, anxiety, stress, and constant fatigue.
On the other hand, homeopathic treatment does not need to be considered for only chronic states, but can also be incredibly effective for a quick resolution of acute injuries, wounds, and accidents. Many people's first introduction to homeopathy is with Arnica, or Mountain Daisy, which reduces swelling and bruising and helps sprains and muscle pain following strenuous exercise. Arnica is listed on the Integrative Medicine site of Memorial Sloan Kettering Center. It can be helpful during labor, and post-partum to speed up recovery and alleviate the battered and bruised feeling. An example of a person who needs Arnica as a constitutional remedy could be an individual who pushes themselves too hard, working themselves to death, and wants to be indispensable, pushing themselves to the limit, which is where injuries happen. See Acute vs. Constitutional
With infants and children, physical conditions that can be helped with homeopathic treatment include skin complaints, asthma, upper respiratory issues, and chronic ear infections. Other issues include, teething, bed-wetting, encopresis, failure to thrive, developmental delays, sleep disorders, gastroesophageal reflux (GERD), and other stomach issues, including food allergies. In teenagers, homeopathy can help acne, headaches, and menstrual difficulties. In adults, allergies, arthritis, digestive issues, constant headaches, migraines, chronic fatigue syndrome, fibromyalgia, pre-diabetic conditions, polycystic ovary syndrome (PCOS), fibroids, hormonal imbalances, menopausal issues, and urinary tract infections.
Homeopathy can also help with emotional conditions for children and teenagers including aggressive behaviors such as defiance, hyperactivity, ADD/ADHD, mood swings, low self-esteem, depression, social anxiety, and eating disorders. In adults, it can help with anxiety disorders, including obsessive-compulsive disorders (OCD), panic disorders, fear of heights, agoraphobia, post-traumatic stress disorder (PSTD), relationship disappointments, career, or work stress. For women, it can also help PMS, and post-partum depression.
Homeopathic treatment can also work as a complement to conventional care, specifically pre and post surgical procedures, support during cancer treatment, sequelae of immunizations, and recovery from virus-related illnesses.
How do I select a homeopath in Manhattan?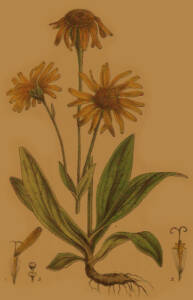 Arnica montana
CLIENT TESTIMONIALS
After years of suffering with chronic allergies, asthma, and eczema I came to Sonam hoping for an alternative to the medications I had been taking to treat them. Through several sessions, Sonam came up with a homeopathic remedy that not only relieved the symptoms, but completely got rid of them. I am happy to say that I am not on any allergy medications for the first time in 18 years.
~Evan Santangelo
Sonam is an excellent homeopathic practitioner. She helped my son who had dyslexia, hyperactivity, seasonal allergy, and behavior problems. What I understood is that these problems are the expression of the same root cause – so to speak. Sonam always looks at the whole person and gets to the bottom of things. That is why her remedy works like a miracle every time. I am a patient of hers too, and she knows me much more than I do. It is truly amazing.
~Aya Morimoto
In 2006, my five-year-old daughter Ivy developed a severe case of eczema. I was determined not to treat her with steroid creams, so in searching for alternative method I found Sonam. With her gentle and thorough approach, she found a homeopathic remedy that worked within days. Then in 2008, I brought my two-year-old daughter Poppy to Sonam because she was struggling to maintain her weight. After receiving a remedy, she gained the most weight she had ever gained in a three-month period. Finally, in this last year, with the allergy season at its worst, Ivy could barely make it through school because of her itchy eyes and stuffy nose. Within two days of taking a remedy, she was no longer suffering. I find what Sonam does to be nothing short of miraculous. And to get these incredible results without the use of traditional drugs is so important to me in considering the long-term health of my children.
~Judy Bassaches