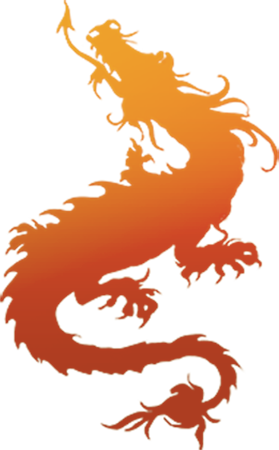 RECOMMENDED READING
INTRODUCTORY BOOKS:
Homeopathy — Beyond Flat Earth Medicine: An Essential Guide for the Homeopathic patient by Tim Dooley, ND, MD — well-organized, thorough presentation with anecdotal personal stories.
Impossible Cure by Amy Lansky PhD — the story of the author's son's miraculous cure of autism with homeopathy.
Complete Idiot's Guide by David Sollar — a comprehensive guide to homeopathy.
HOME PRESCRIBING:
Help and Homeopathy by Dr. Eileen Nauman — What to do in an emergency before 911 arrives.
Homeopathic Self-care by Reichenberg-Ullmans, NDs — The Quick and Easy Guide for the whole Family.
RELATED TOPICS AND HOMEOPATHY:
Rage Free Kids by Reichenberg-Ullmans, NDs — Homeopathy for Defiant, Aggressive and Violent Children.
Ritalin Free Kids by Reichenberg-Ullmans, NDs — Safe and Effective Homeopathy for ADD and other Behavioral and Learning problems.
Prozac Free by Reichenberg-Ullmans, NDs — Homeopathy for Depression, and Anxiety.
A Drug Free Approach to Autism and Asperger's by Reichenberg-Ullmans, NDs.
The Vaccine Guide: Risks and Benefits for Children and Adults by Randall Neustaedter, OMD — information about each disease and its vaccine, adverse reactions, alternatives and legal issues.
Natural Health for Dogs and Cats by Richard Pitcairn, DVM, PhD. & Susan Hubble Pitcairn — every pet owner should have a copy of this book at home. How to take care of common ailments through the use of natural diets, lifestyle recommendations, homeopathy and herbs.
NEW IDEAS AND HOMEOPATHY:
Sensations—The Healing Power of Homeopathy by Ildiko Ran CCH — a clear and concise explanation of the new approaches to case-taking, well illustrated by ten cases from Ildiko's practice.
The Child's World by Linda Johnston MD — a brilliantly written comprehensive work which explores the traditional approaches to analysing children's cases and the newer methods of prescribing for children.
All of the above can be found at WHN Books www.wholehealthnow.com, email: [email protected], or call toll free 866 599 5950 Mon – Fri 7–3 PST.
Homeopathic Family Medicine by Dana Ullman, MPH — the most up to date information and research on homeopathy. An e-book, which can be downloaded from www.homeopathic.com
ORGANIZATIONS:
The Council on Homeopathic Certification — the certifying body for professional homeopaths with a directory of board certified homeopaths: www.homeopathicdirectory.com
The National Center for Homeopathy — general information about homeopathy, study groups and nationwide practitioner listings: www.homeopathic.org
The North American Society of Homeopaths (NASH)- dedicated to promoting, representing and serving as the voice of all Professional Homeopaths in North America: https://homeopathy.org
WEBSITES:
Anything you might think you want to know about homeopathy, and more: www.homeopathyhome.com
Autism One Radio — Amy Lansky hosts her own monthly show on a web-based radio channel: www.autismone.org
Amazon Herb Company — powerful bio-energetic products from the Amazon Rainforest: www.amazonherb.net
Think Twice Global Vaccine Institute — FAQs and information about individual vaccines, articles, studies, personal stories, immunization laws and support groups: www.thinktwice.com
Coalition for Informed Choice — for assistance in obtaining vaccine exemptions in NYS, and referrals to local pediatricians who respect parents' refusal to vaccinate: www.cfic.us
SONAM'S PERSONAL REFFERALS
Claudia Rosenhouse Raiken: Childbirth Educator, Birth Doula, Alexander Technique Teacher, Biodynamic CranioSacral Practitioner, and a Certified Practitioner and Teacher of Dream Birth. www.claudiaraiken.com
Diane Goldner: Energy healer and Medical intuitive. www.dianegoldner.com
Jennifer Brilliant, Yoga Teacher, Yoga Therapist, and Certified Medical Exercise Specialist. Live Online Yoga Classes – https://jenniferbrilliant.com
ANIMAL CARE PRACTITIONERS:
Michele Yasson, DVM, CVA — (845) 338 3300: www.holvet.com