"Choose a job you love and you will never have to work a day in your life."
Confucius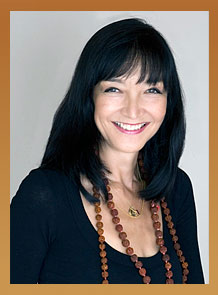 For an experience of Mumbai, click here.
Sonam Kushner is certified in classical homeopathy by the Council for Homeopathic Certification, and holds a Diploma from the North American Homeopathic Master Clinician Course, and is a proud registered member of NASH—the North American Society of Homeopaths. Her interest in natural health care began in the 1980's, studying macrobiotic philosophy, nutrition and shiatsu at the Kushi Institute in Antwerp, Belgium and in Lenk, Switzerland. From the first moment she began to study homeopathy she knew that this was to be her passion and her life's work. This epiphany was triggered by a personal experience. Her then three-year-old daughter had acquired a skin infection from a public swimming pool, resulting in the whole of her little body being covered with tiny warts. This uncomfortable and distressing situation was resolved effectively, painlessly, and quickly under homeopathic care. Her reason for becoming a homeopath is now a healthy and vibrant young lady in her early 30's, who has never had an antibiotic in her life!
Sonam initiated her studies at the Atlantic Academy of Classical Homeopathy in New York, completing their five hundred hour program in 1995. Other schools include the New England School of Homeopathy, Level 2, with Paul Herscu N.D., Anatomy and Physiology at Marymount College in Manhattan, and completion of the two year North American Master Clinician Course with Louis Klein R.S.Hom., in 1999. In 2002, Sonam conceived of the idea of making a remedy from Seahorse (Hippocampus kuda), and was part of a team who conducted a proving of this remedy. This proving was published in the 2003 edition of the American Homeopath, the journal of the North American Society of Homeopaths.
Sonam has been lucky enough to study with many esteemed teachers over the years. Amongst those who have most greatly influenced and inspired Sonam are Louis Klein R.S.Hom. of Canada, whose pioneering vision, brilliant mind, and unique insight into remedies brought Sonam to a new level of understanding and perception. Early on in Sonam's homeopathic training, Jeremy Sherr R.S. Hom., illuminated for her the power and scope of homeopathy. She has also learnt much from the innovative and humble teachings of the Dutch homeopath Jan Scholten M.D.
Over the last few years, Sonam has had the opportunity to study with the distinguished Bombay circle of homeopathic physicians, including Dr. Divya Chhabra, Dr. Rajan Sankaran, and the "Dynamic Duo" of homeopathy—Drs. Bhawisha and Shachindra Joshi. In November 2008, Sonam was one of the 73 homeopaths from 18 countries, who attended the 6th International Clinical Workshop held by Dr Rajan Sankaran in Mumbai, India. As a result of this, and her ongoing studies with the Joshis, Sonam's understanding not only of the Sensation Method, and also of the Joshis' MAP Classification System, has been greatly enhanced and refined. Never forgetting the traditional tenets and foundations of Classical Homeopathy, Sonam is finding that intergrating these new approaches into her practice offer the opportunity for greater freedom in remedy choice together with the possibility to reach deep into the human state.
Yoga and meditation form an integral part of Sonam's life. She uses these resources of awareness and equanimity as tools to enhance her ability to help others, and in the knowledge that continuous practice brings about transformation and strength of the mind, leading to a better quality of service to others. Her background in the complimentary modalities of bodywork and nutrition, give her added insight into how to support homeopathic treatment by the use of related activities to enhance a better state of health.
Sonam has maintained a private family practice in Manhattan, N.Y. since 1997, as well as seeing clients in Huntington, L.I. Sonam has also trained as a supervisor under the auspices of Sheila Ryan from England. Acting as supervisor to students as they enter into independent clinical practice has added another dimension to her homeopathic psyche.