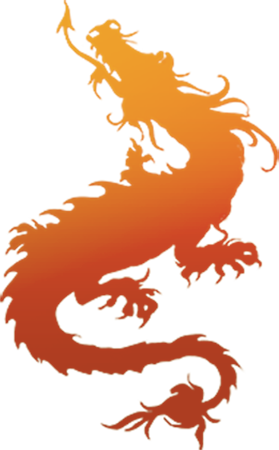 TO PURCHASE HOMEOPATHIC REMEDIES
The US Food and Drug Agency regulate homeopathic remedies. Most remedies are available over the counter in health food stores or natural care pharmacies.
IN NYC, REMEDIES MAY BE PURCHASED AT:
IN NEW JERSEY:
Homeopathy Overnight: 929 Shelburne Ave., Absecon, NJ 08201 Tel: (800) 276 4223. Fax: (609) 646 0347, [email protected]. Website: www.homeopathyovernight.com.
If the remedy that you need is not available over the counter at any of the above, you may order by mail from Hahnemann Pharmacy in California, and Helios Pharmacy in England, both of whom make remedies of a very high quality. Source Homeopathy is a professional dispensary which sources homeopathic remedies from pharmacies here and in Europe. They are very efficient at sending out orders quickly, and have a huge selection of remedies, interesting homeopathic kits, and also flower essences. I & E Organics Apothecary also offers chakra flower and gem essences, cell salts and gemmotherapy.
Hahnemann Pharmacy: 1940 Fourth St, San Rafael, CA 94901. Tel: (888) 427 6422 toll free. Fax: (415) 451 6981, [email protected]. Website: www.hahnemannlabs.com. Hours: Mon-Fri: 9am-1pm, 2-6pm. NB: This is Pacific Time, i.e.: 3 hours earlier.
Helios Pharmacy: 89-97 Camden Road, Royal Tunbridge Wells, Kent, TN1 2QR, UK. Tel: 011 44 1 892 537 254. Fax: 011 44 1 892 515 116, [email protected]. Website: www.helios.co.uk. Hours: Mon-Fri: 5am-12.30pm. Sat: 5am-7am. NB: This is our time, as UK time is five hours ahead.
I & E Organics Apothecary: https://www.iandeorganics.com
Source Homeopathy: https://www.sourcehomeopathy.com
NOTE: Remedies should be stored in a cool, dark place well away from food or other products with a strong smell. Make sure that the tops of the containers are screwed on tightly. If stored properly and not exposed to extremes of temperatures, remedies can last for many years. When on a remedy, try to avoid wearing strong perfumes or using strong-smelling household cleaners. Some essential oils can have an anti-doting effect, such as — camphor, eucalyptus, peppermint, and tea tree oil. Lavender and rose oils are fine. While traveling, rxs can be carried in a lead film bag for protection from the x-ray machines.
RECOMMENDED MINT FREE TOOTHPASTES:
Mint and Fluoride-free toothpaste for children — (Fennel, Apricot, Orange-Mango, Silly Strawberry). Homeodent. Auromere Ayurvedic. Himalaya Botanique.